Hosted by
The Broke and the Bookish
, this week's topic:
Top Ten Things on My Bookish Bucket List
1. Read the chunkster
Infinite Jest
by David Foster Wallace!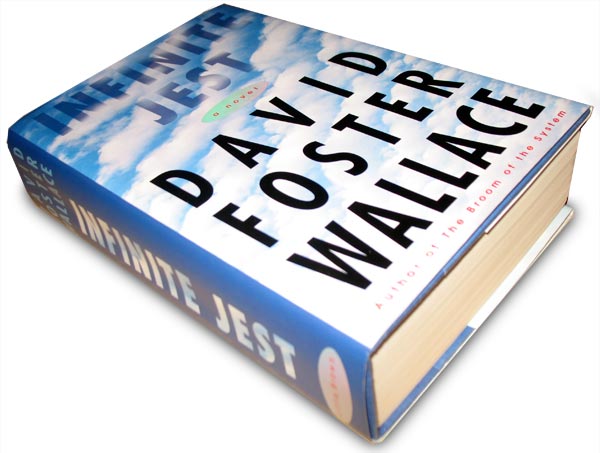 2. Keep my book collection culled to only absolute favorites. I have a lot of unread books on my shelves that I need to get through so I can determine if they're keepers or not!
3. To go with above, read more books that I own.
4. Finish
The Mists of Avalon
by Marion Zimmer Bradley. This is a veeeerry long book that I got maybe 200 pages in and slowly lost steam. I really liked what I was reading, the story just hadn't sucked me in yet. I hope to pick this back up and finish it soon!
5. I originally made a resolution this year to read 100 books in 2014, but I would love to read above and beyond this because my TBR is outta control!
6. Read all of J.D. Salinger's published works. I'm pretty sure I've only read
Franny and Zooey
and
The Catcher in the Rye
(I cannot for the life of me remember if I've read some of his short stories or not). Also, I wouldn't mind re-reading Franny and Zooey to see how I like it as an adult.
7. Get into the habit of adding more nonfiction in to the mix. I used to read more non-fiction before blogging...I need to get back into the habit.
8. Finish all of the series that I've started (and liked). If I read the first book right away and the others aren't published for years later, I tend to forget about the series (except
The Kingkiller Chronicles
of course)!
Yes, this series has been spoiled for me (inevitable) but I still want to finish it!
9. Have organized Goodreads shelves. One of these days when I have extra time (snort!) I would love to organize my TBR list on Goodreads. I'm hoping that it will make the number of books listed seem less daunting :)
10. Try and do a better job of reviewing right after I finish a book. I find that the quality of my reviews are much better if I do this!